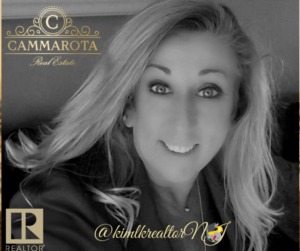 "Selling and Buying HOMES One Key at a Time" 

As a New Jersey Licensed REALTOR® my expertise takes me from Central to Southern New Jersey.  As a life long NJ resident, and lover of the Jersey Shore I will and have worked with clients all over the state.
My Background (in a nutshell)
Real Estate is the second career I have had in my life.  35+ years were spent in Technical Sales working for a major computer manufacturer. I worked with clients from Main Street to Wall Street at all job levels.  The Sales Education and experience I received in that time was extraordinary that which very few are ever afforded.
Sales, Marketing, Proposal Generation, Objection Handling, and Negotiation skills and are part of the daily life of a REALTOR®.  My previous background had me well trained in all those areas and I am able to execute accordingly.
Marketing is so critical in selling your home these days, and Social Media and Computer Technology is a staple in my day to day business and allows me to give my clients a competitive edge.. My expertise in this area allows me to offer my customers the ability to market online and reach a large audience very quickly, conduct business more efficiently and effectively, make changes real time, communicate with customers easily and on their terms all contributing the competitive advantage.
I am well organized and responsive by nature and by training.  Character, morals, loyalty and integrity is everything to me. I LISTEN and HEAR my clients all with the intent to fully understand what their wants, needs and requirements are and execute accordingly.
My goal is to work with my clients as a team  so we get to the end result that we all agree on and hopefully make it as least stressful as possible.  Working with families, their children, friends and former collegues is what I do everyday.  I work with a lot kids who are first time buyers, to help them find homes.   I treat "Your Kids Like My Kids" and it's very important to have that level of relationship with my clients.
With that said, I look forward to working with you and helping you to Sell your house and find your perfect HOME.
"Feels Like HOME w/KimLK - realtorNJ 
@kimlkrealtorNJ